CS Fifer's clients often commission her to apply her fine painting skills to new medium, including furniture and bicycles. You can find her custom painted art bicycles around Key West and beyond, bringing her clients' passions to life with whimsical depictions of their chosen subject.
Tropical Flowers Project
This custom bike is an endless bouquet of tropical flowers, all identified by their Latin names.
"The earth laughs in flowers." Ralph Waldo Emerson.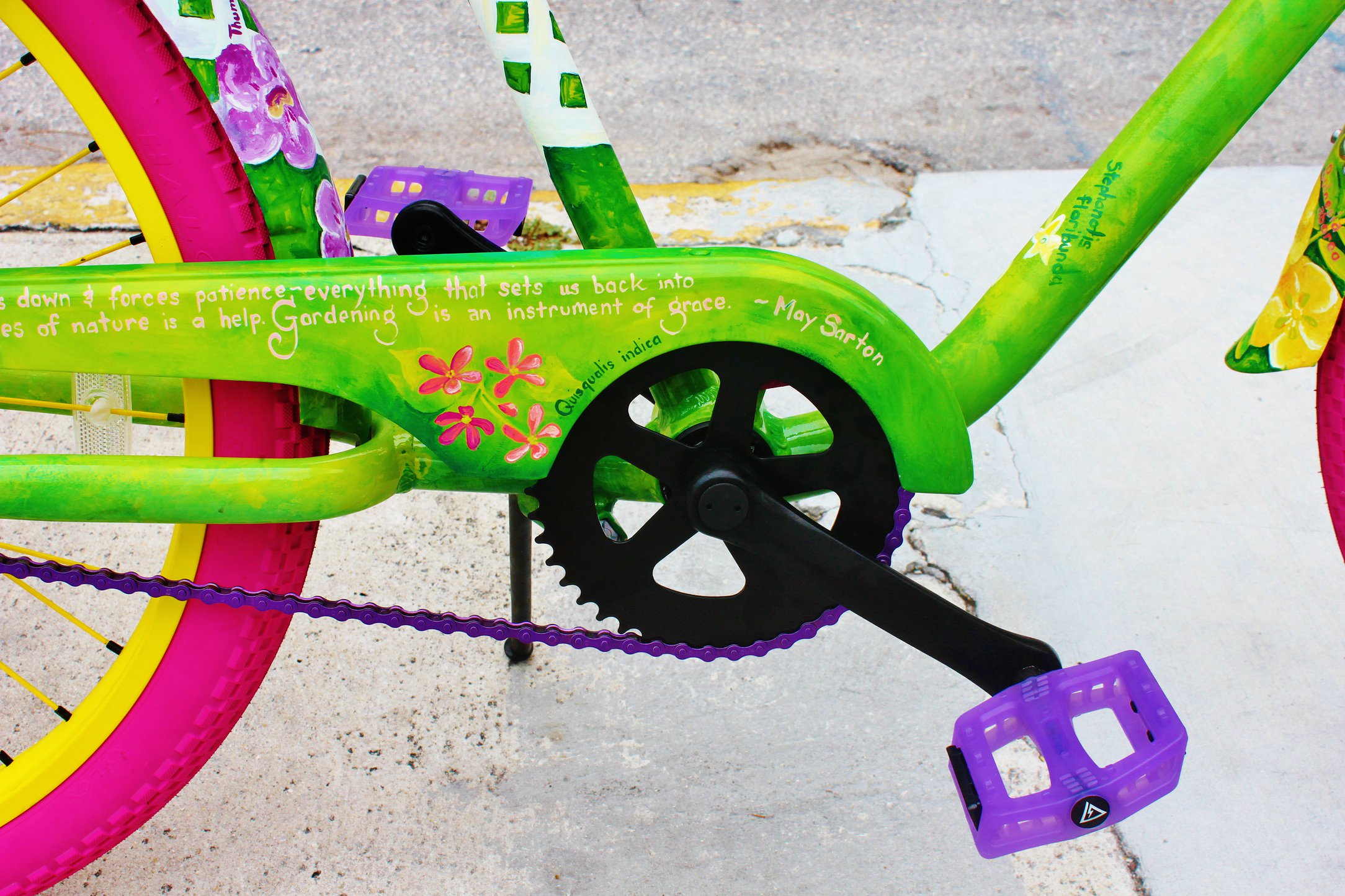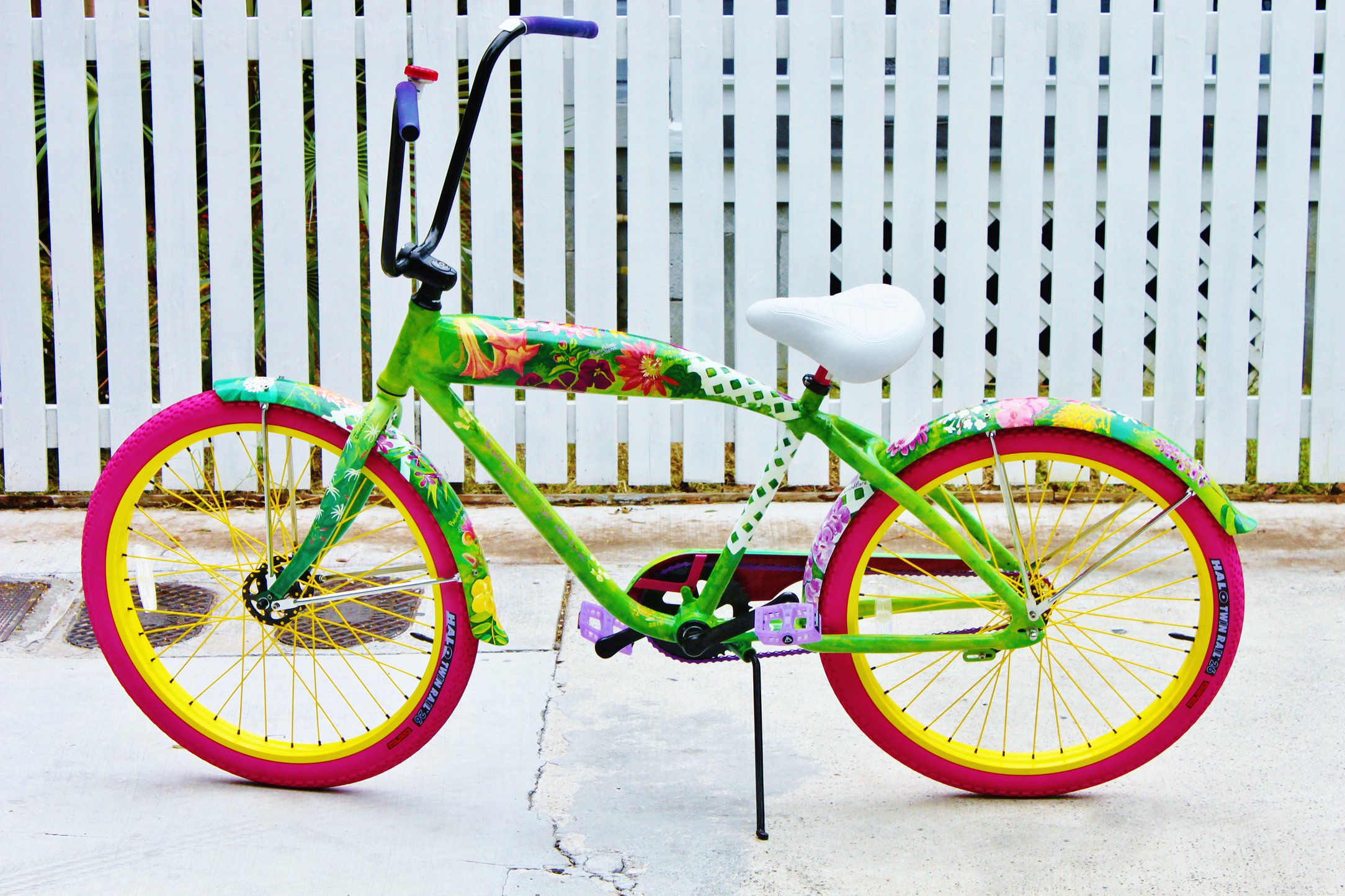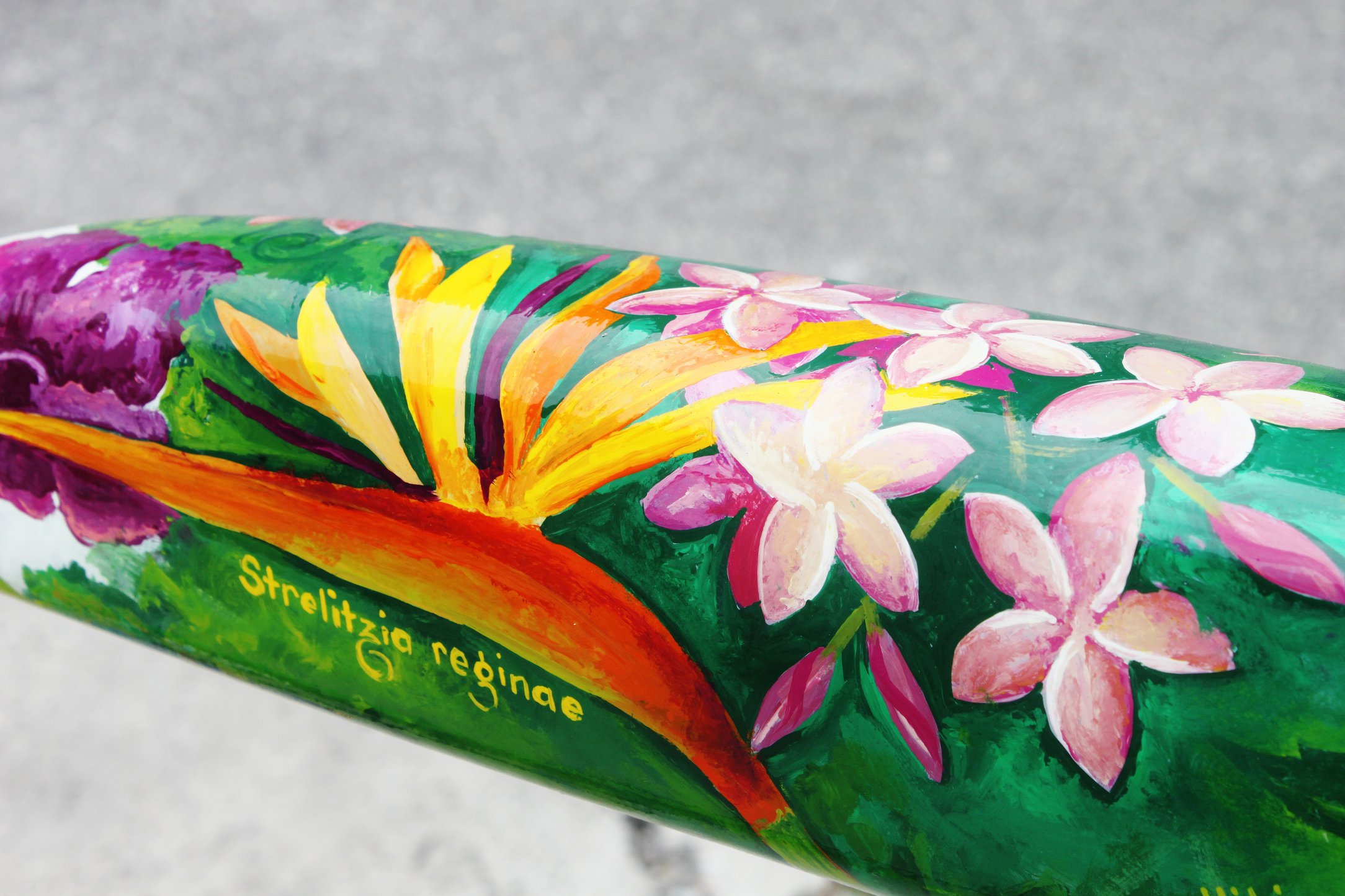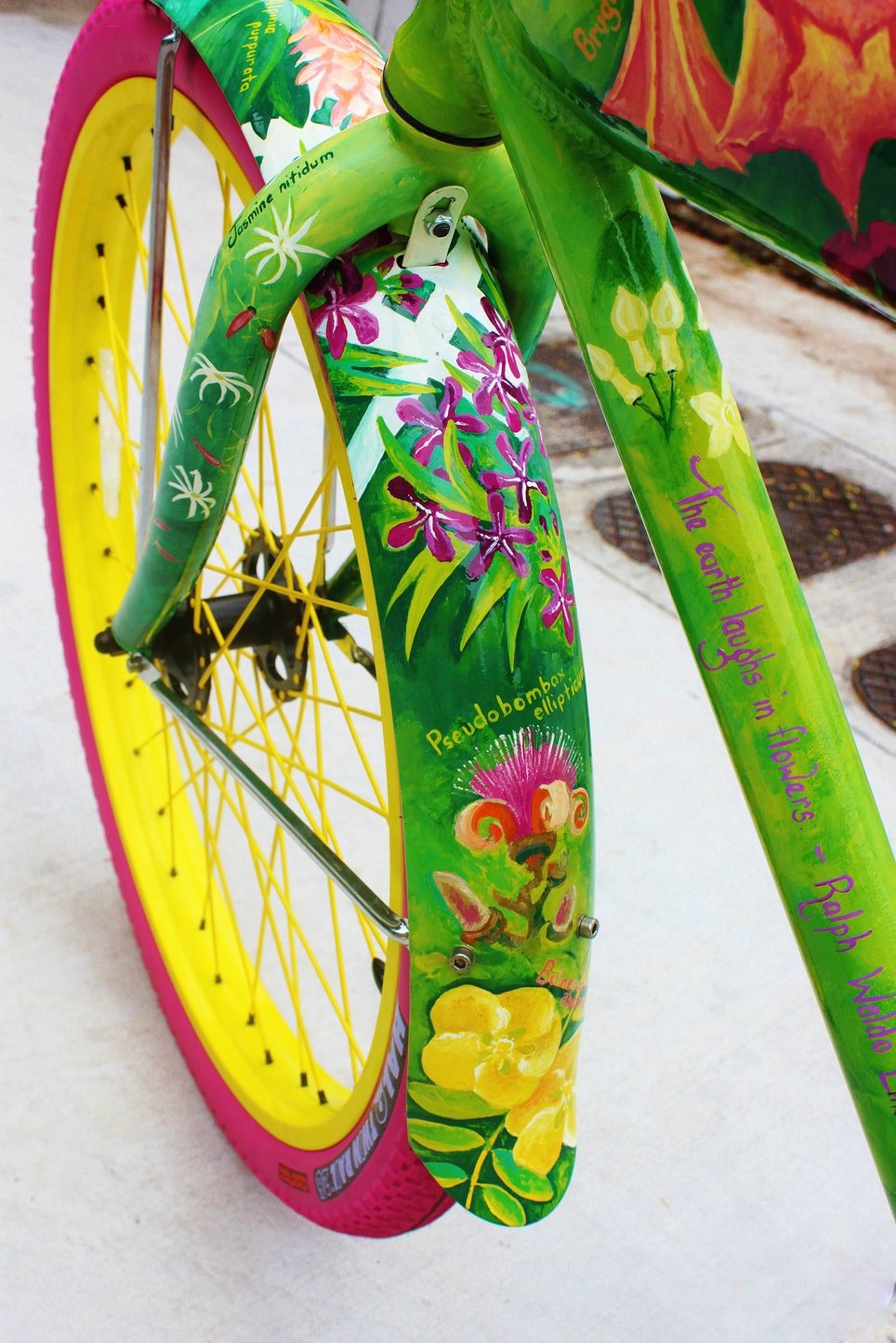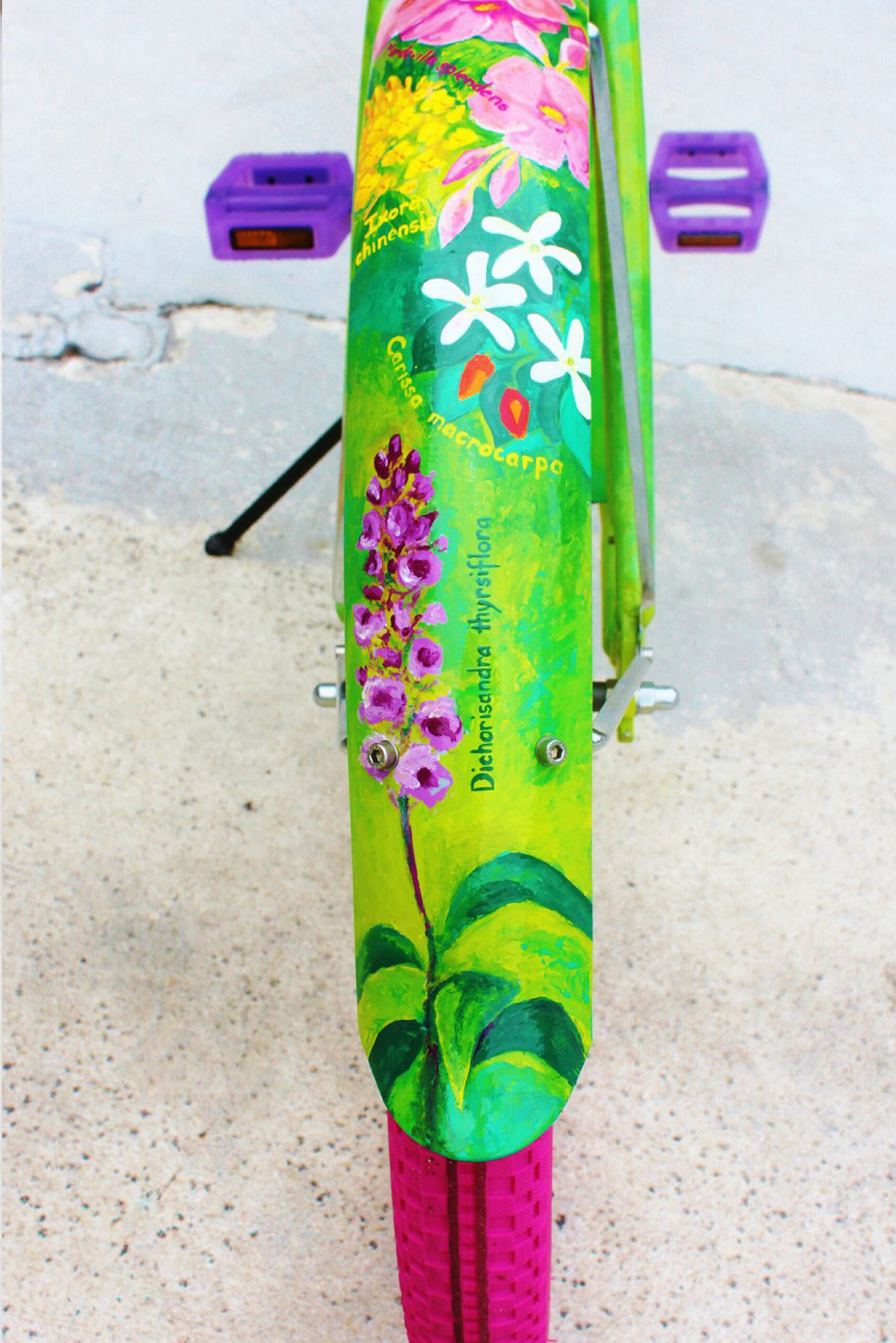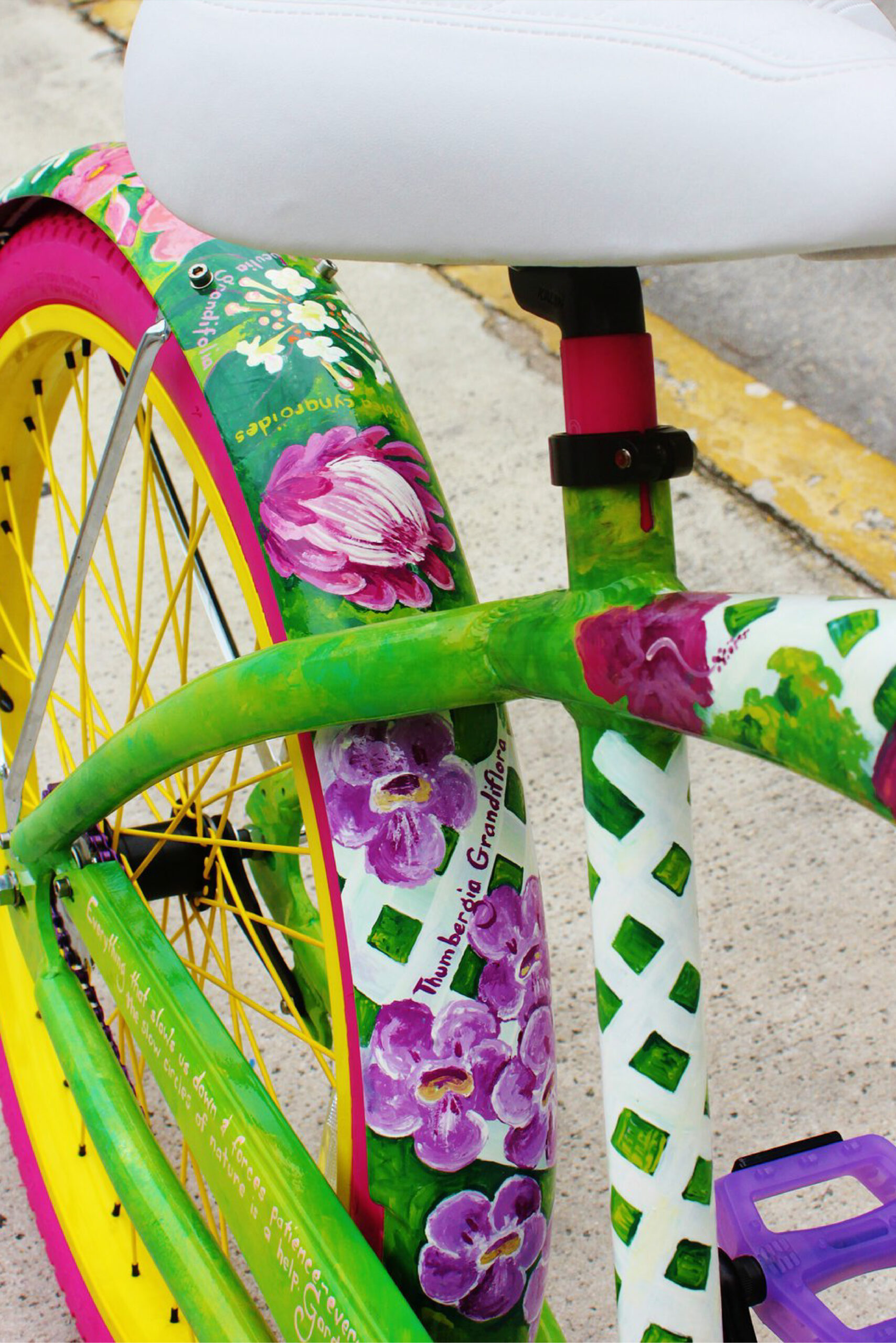 Florida Reef Project
Hand tooled leather Brooks seat stands above swirls and twirls of the water and undersea life.
"From birth, man carries the weight of gravity on his shoulders. He is bolted to earth. But man has only to sink beneath the surface and he is free." Jacques Yves Cousteau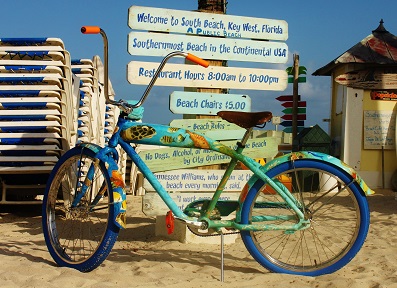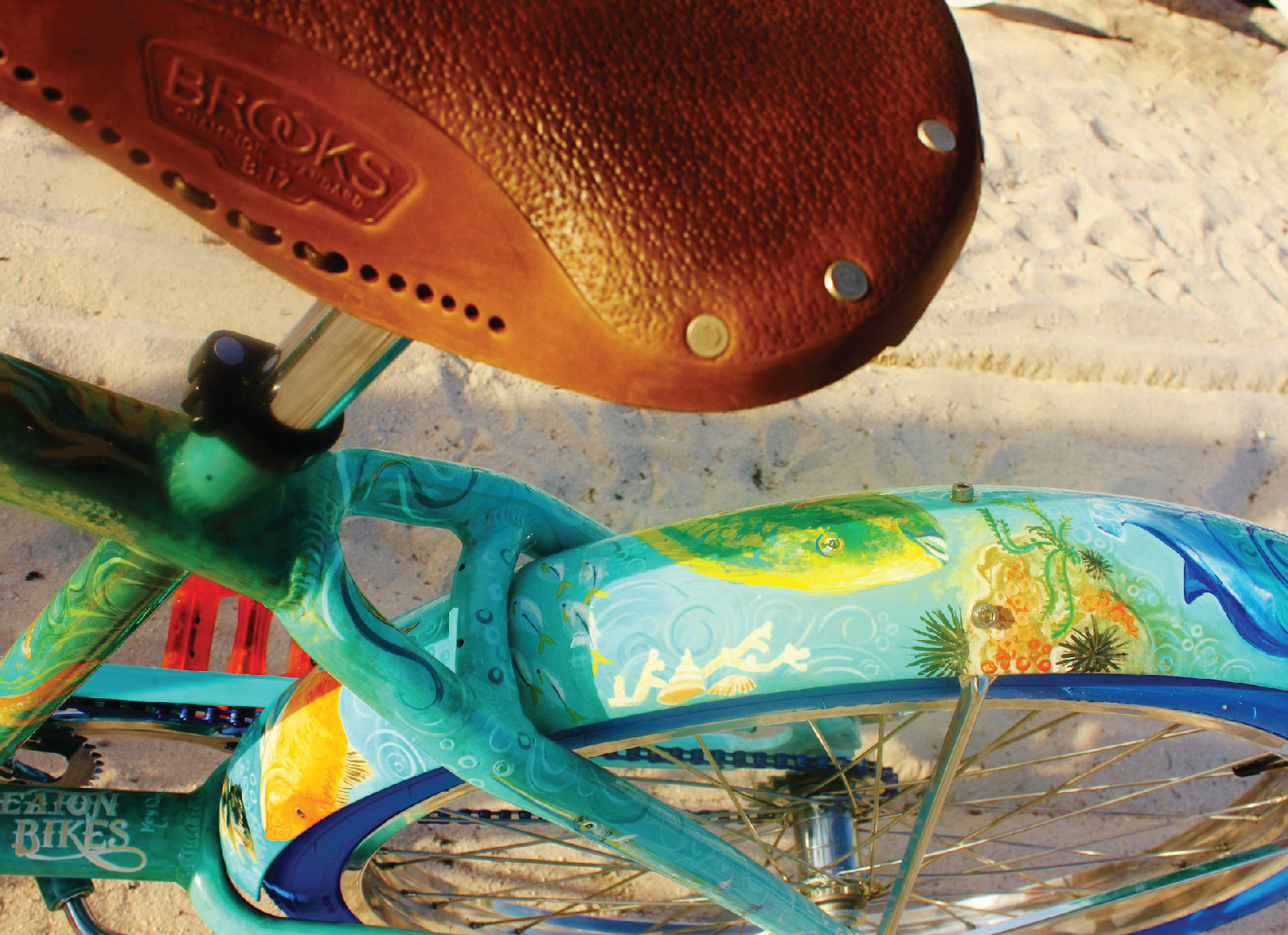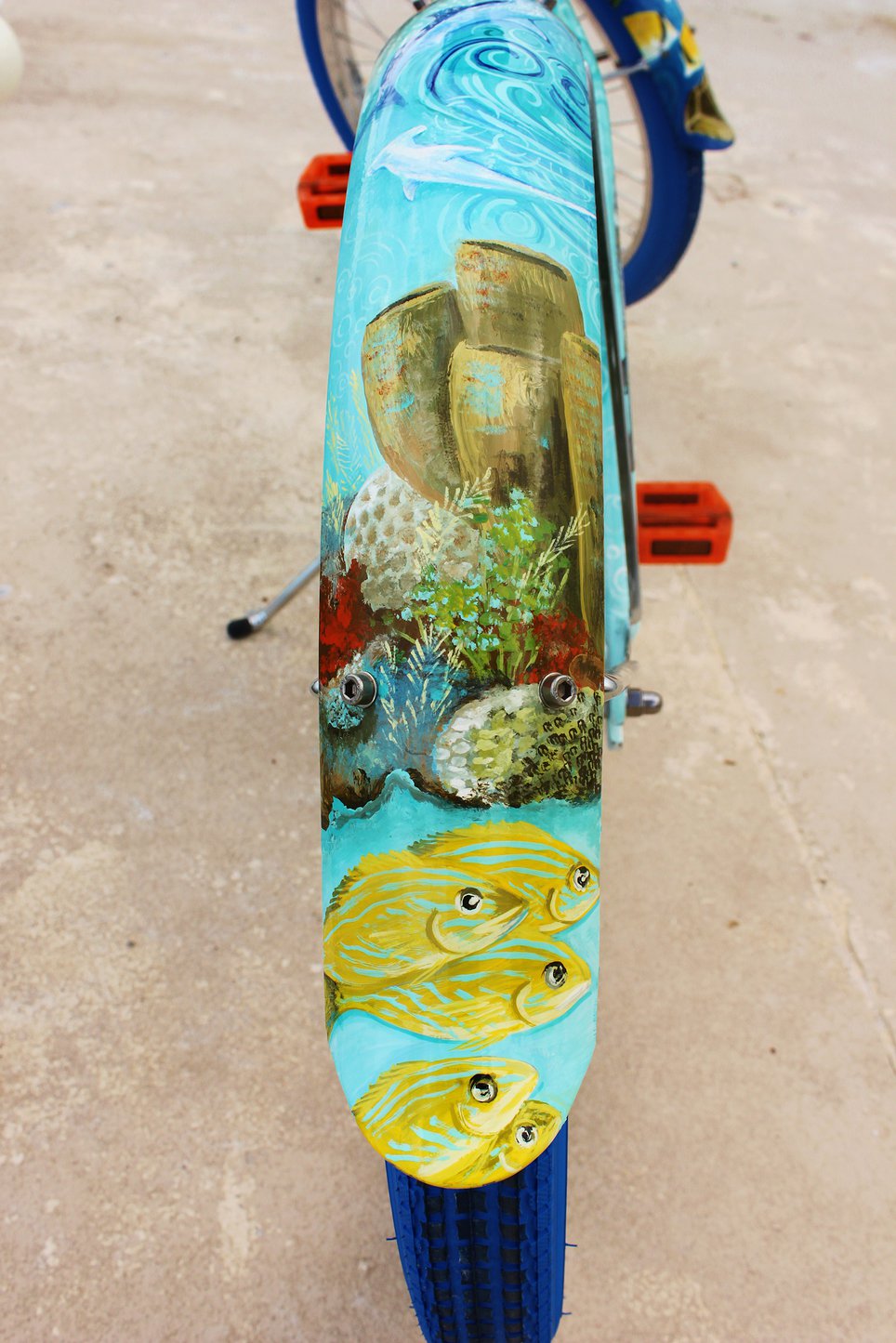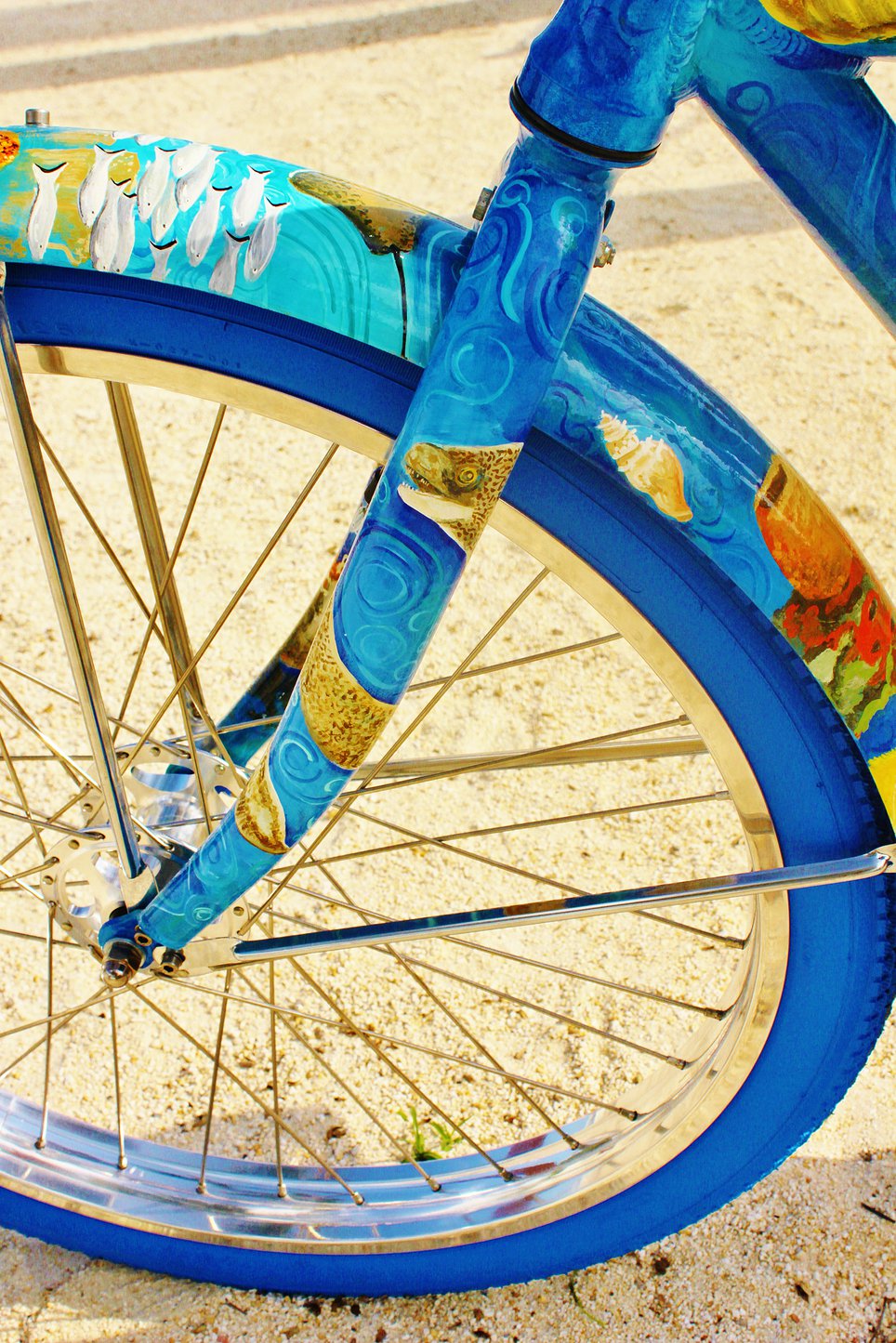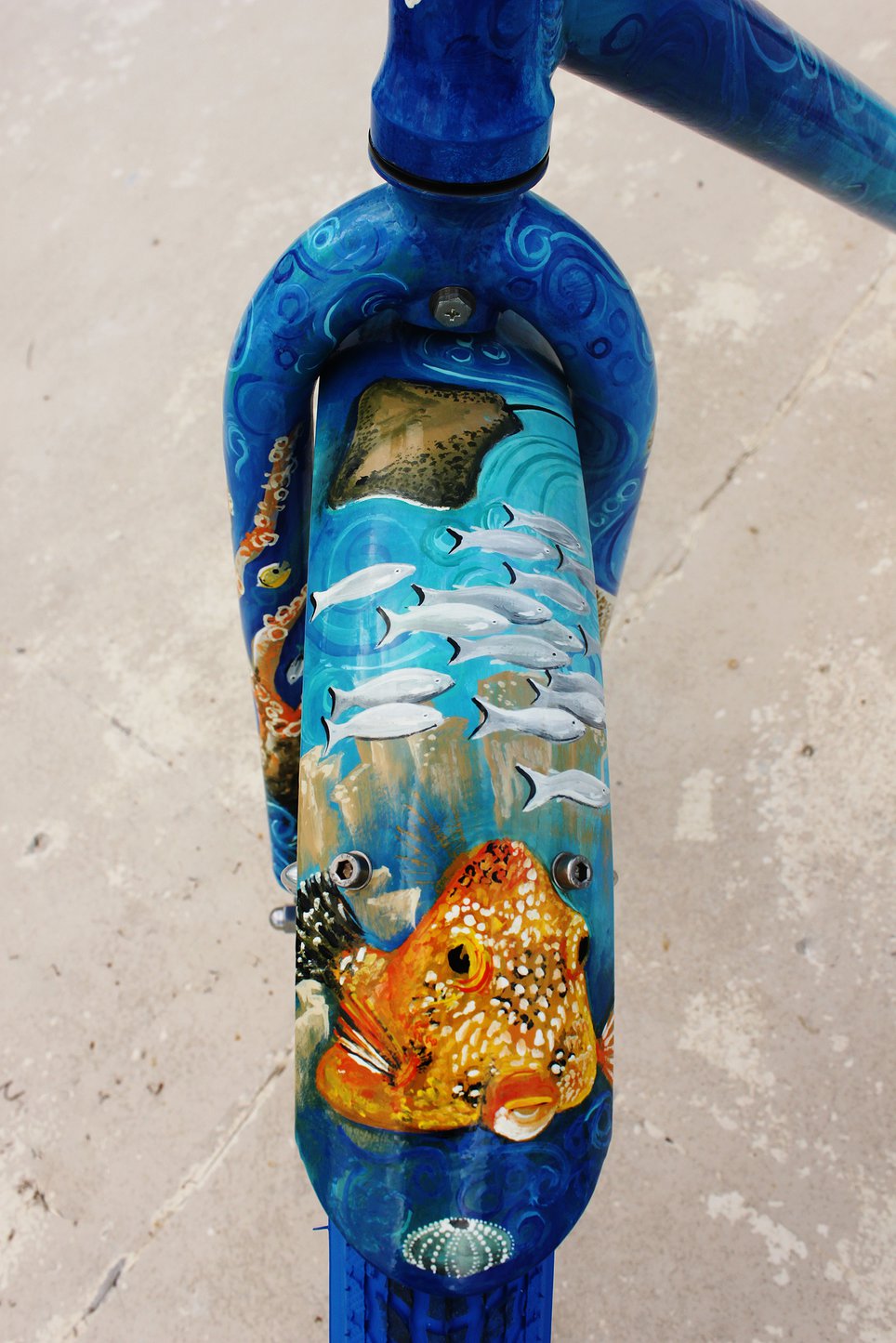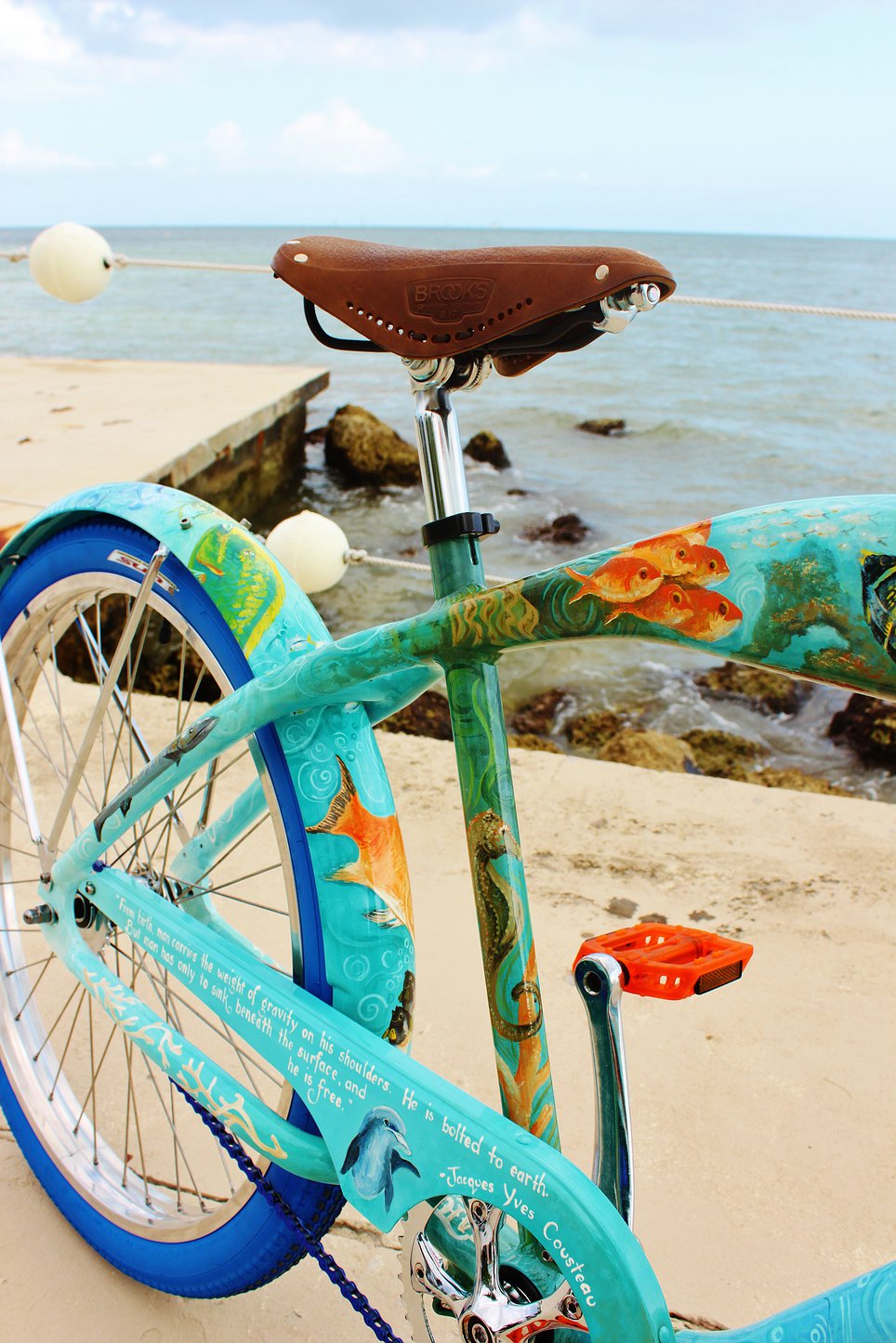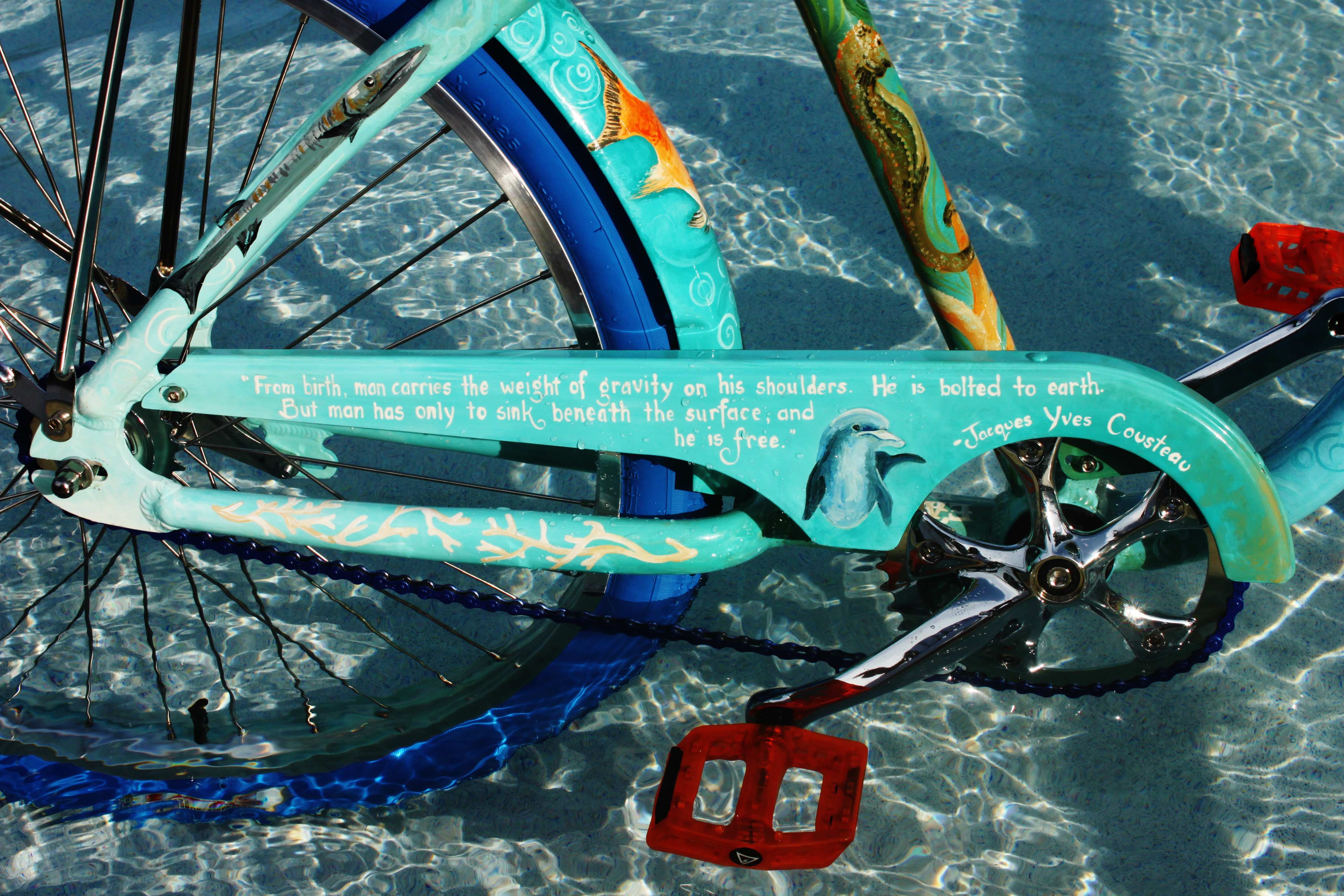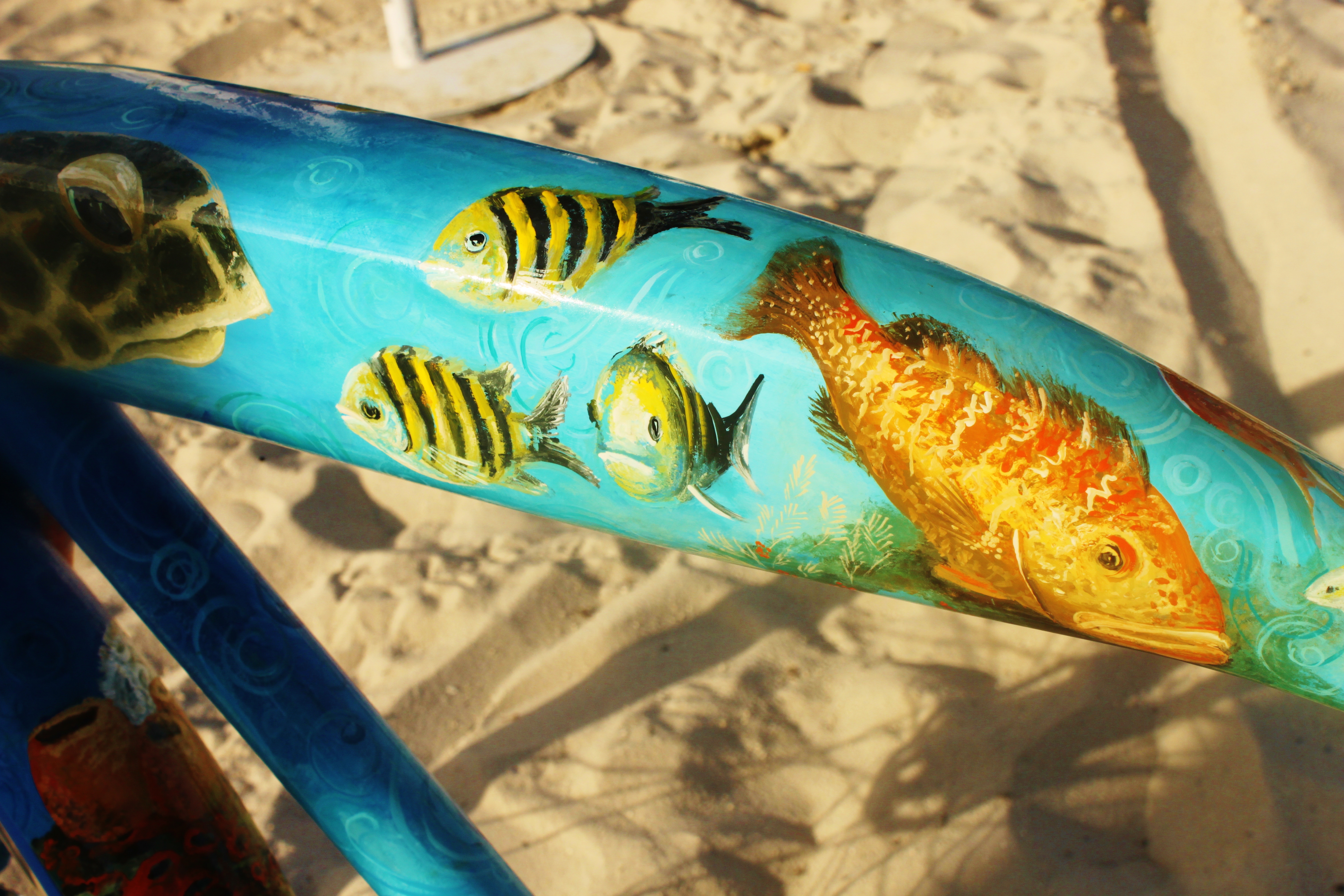 Cuban Cigar Project
The Cigar Bike features a background fade from bright green, through dark brown, representing the life cycle of the tobacco leaf. This Cigar Bike celebrates our Cuban/Key West heritage. Hand painted replicas of old cigar labels wrap around the frame of the bike.
" After all, nothing satisfies like a good cigar."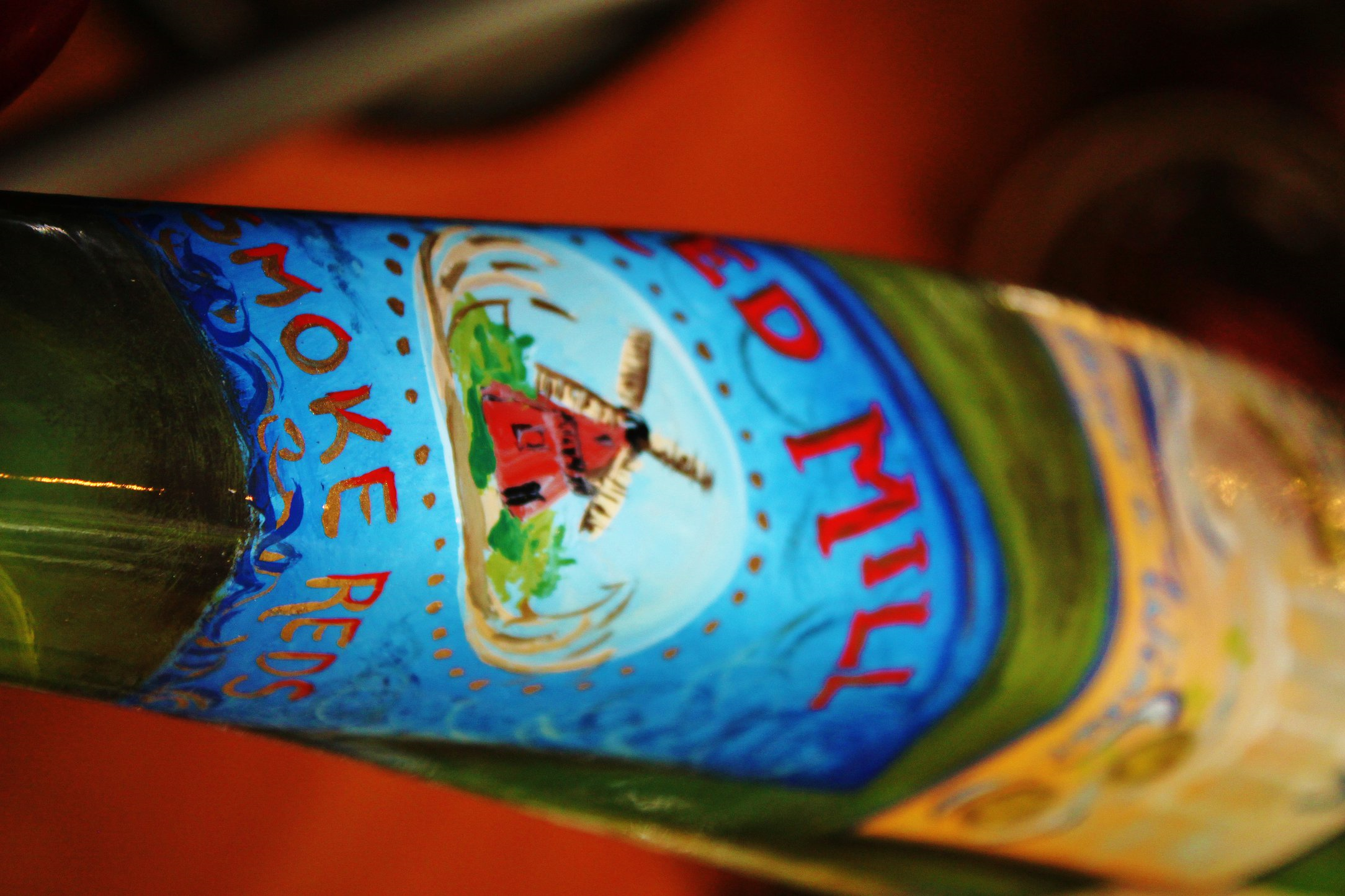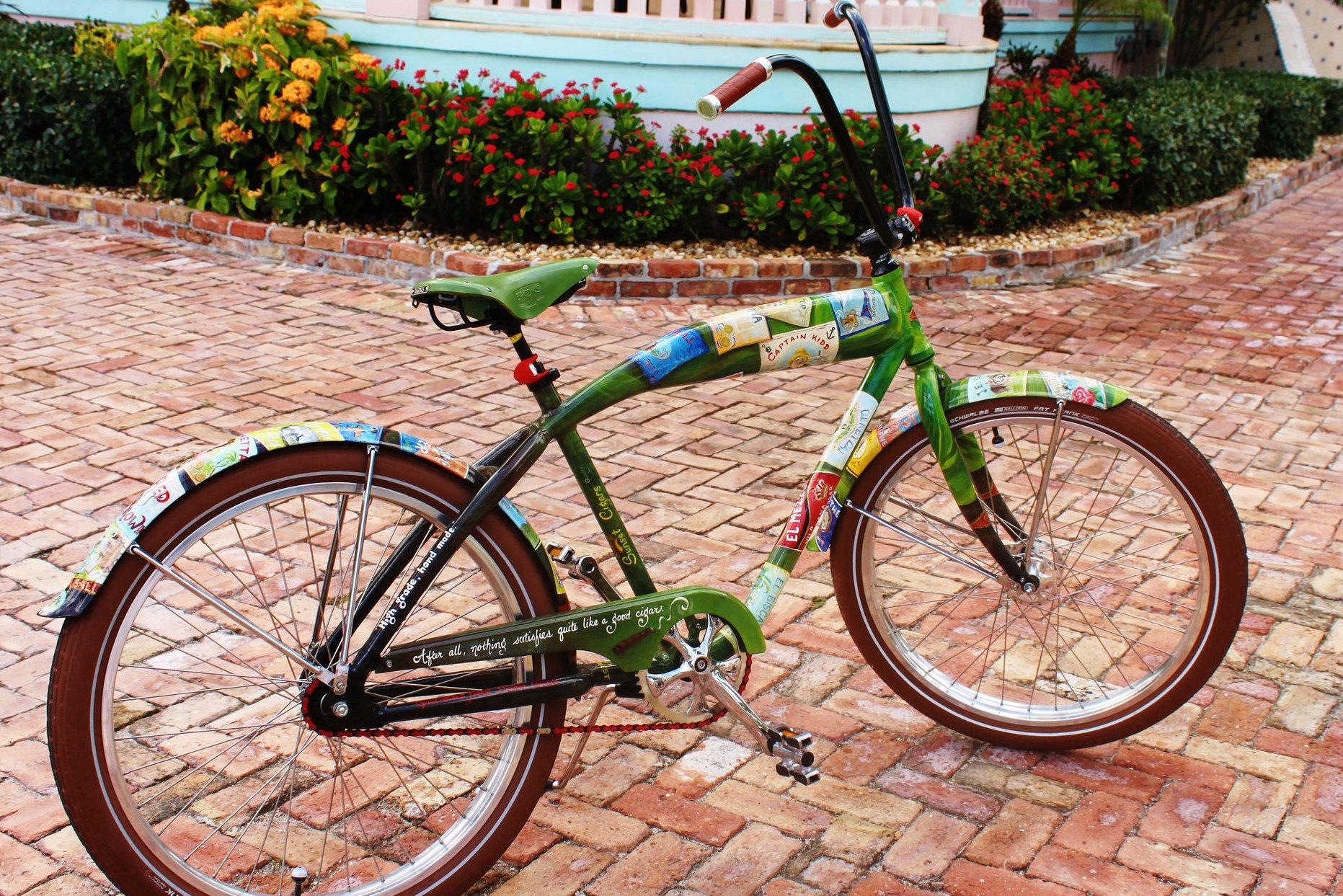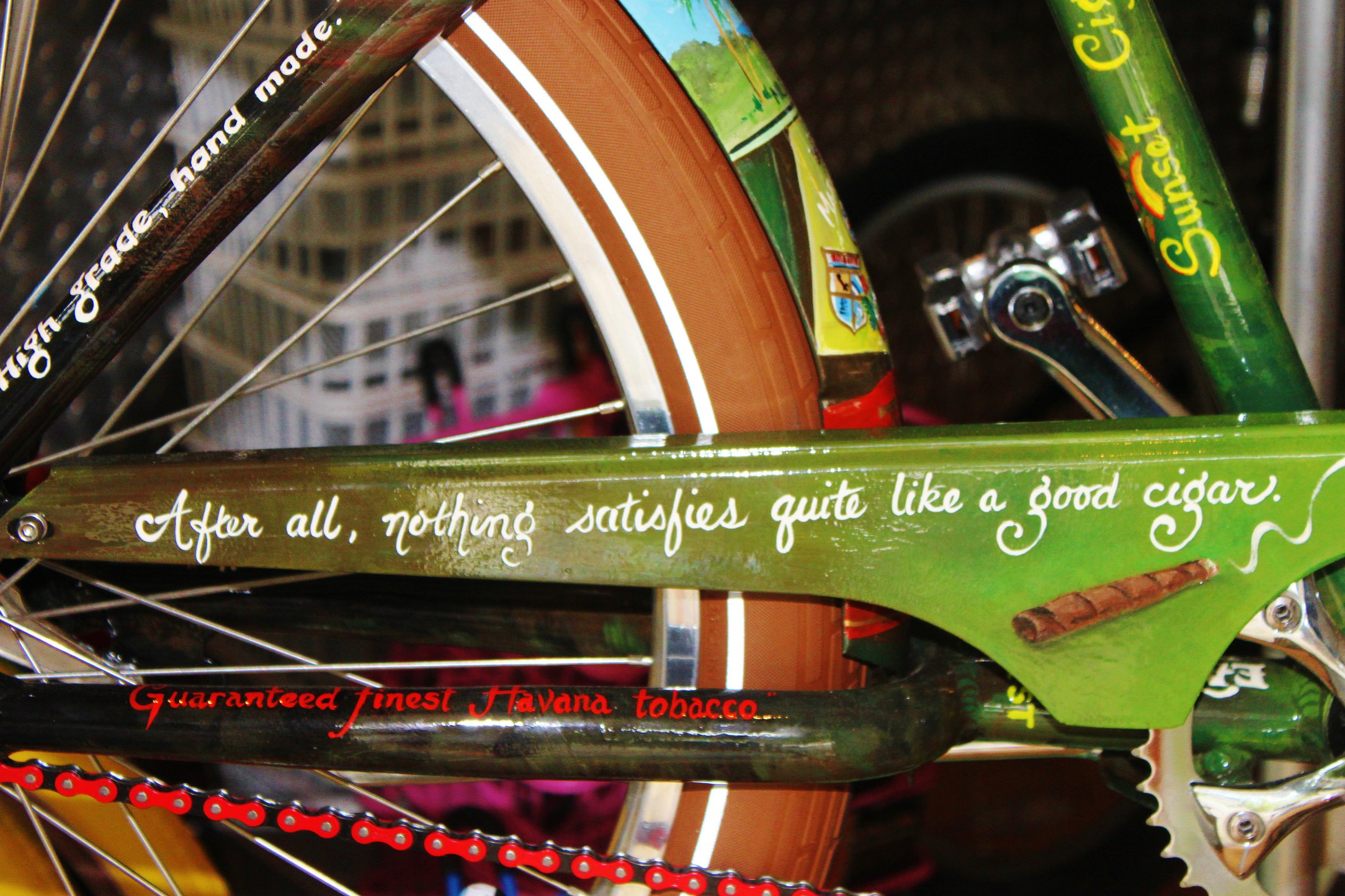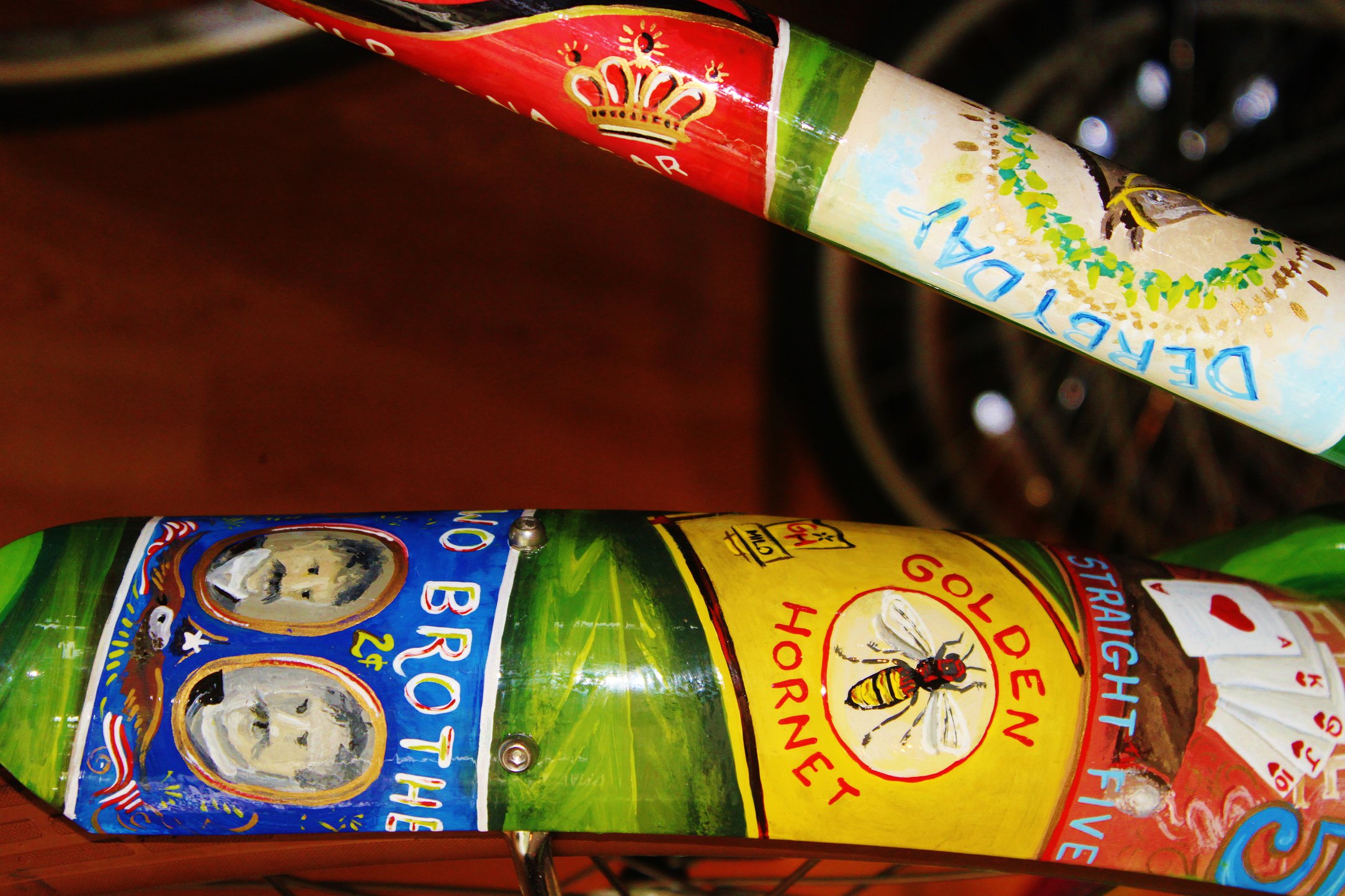 South Africa is My Home Project
This South African Bike celebrates all the things it's owner remembers from home. Rugged tires, custom hardware, and leather details gave this a one of a kind look.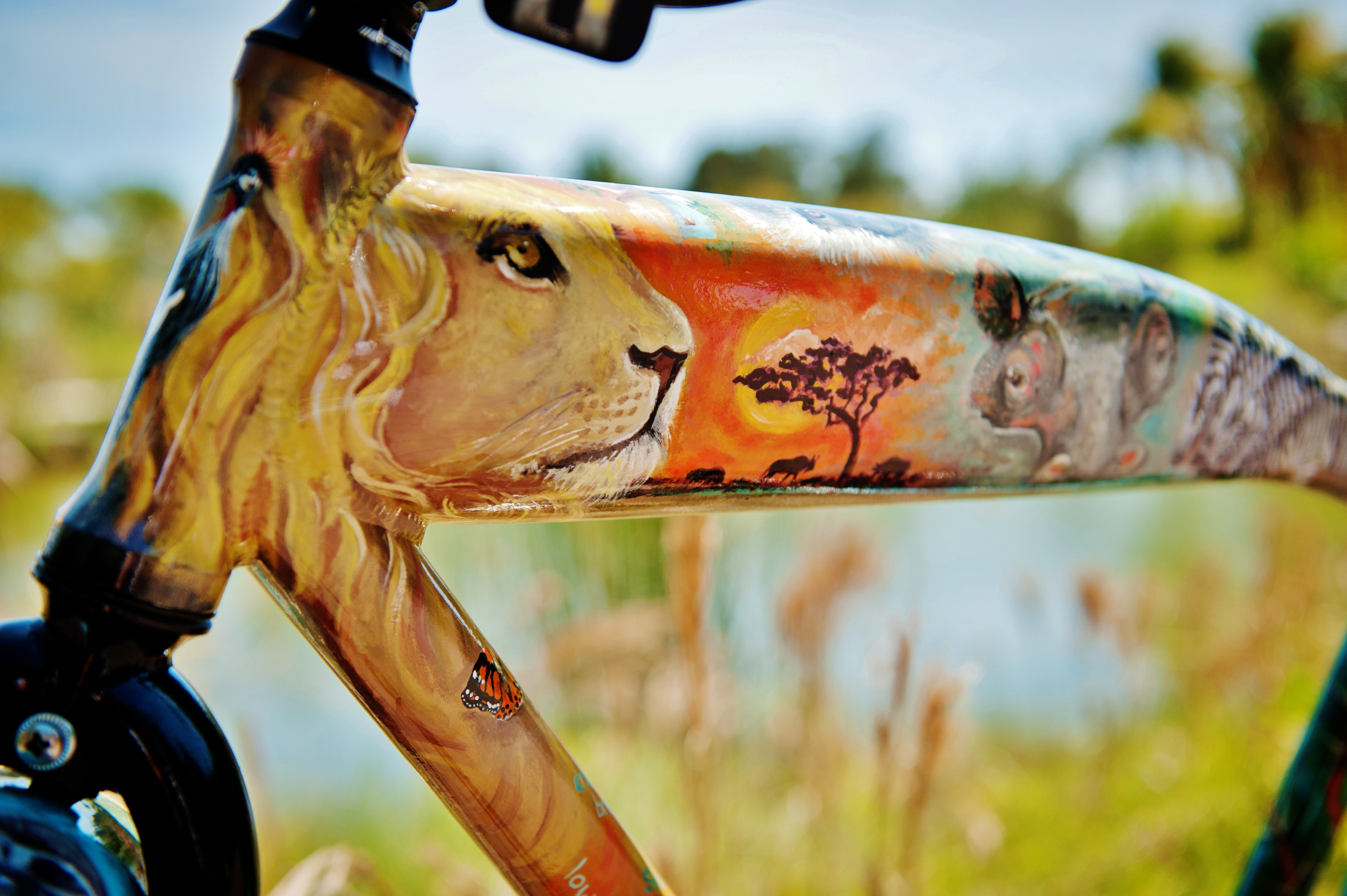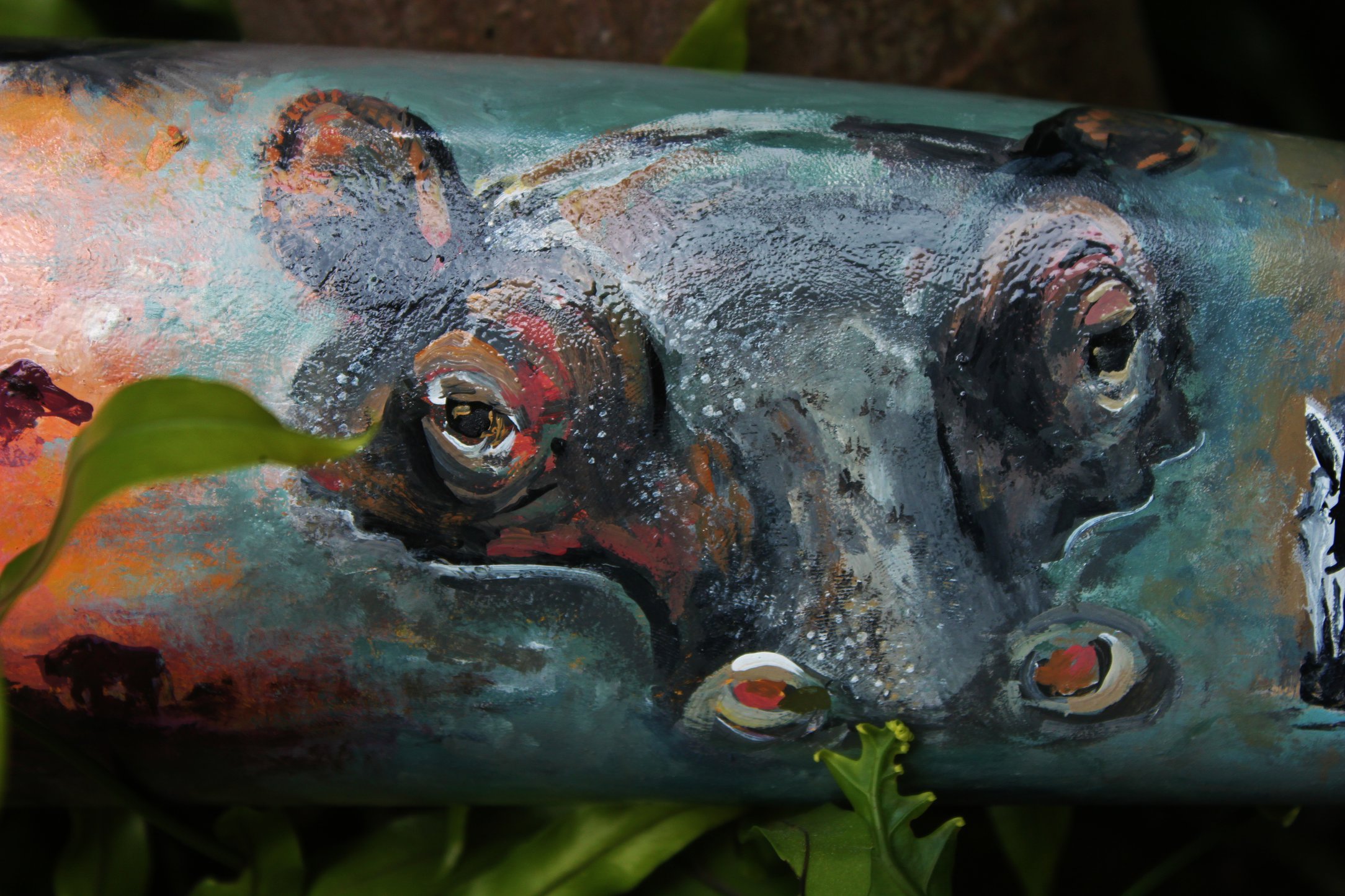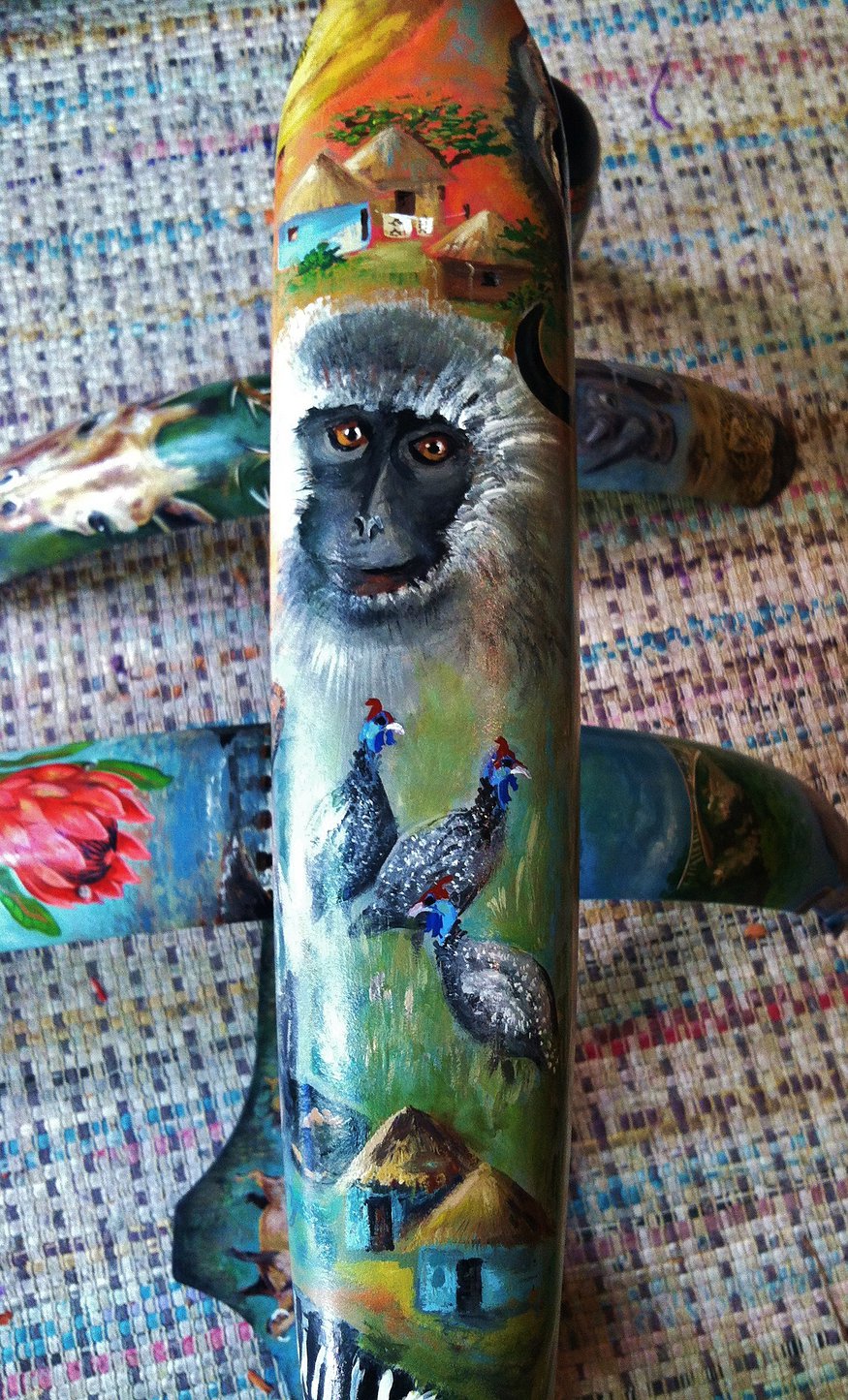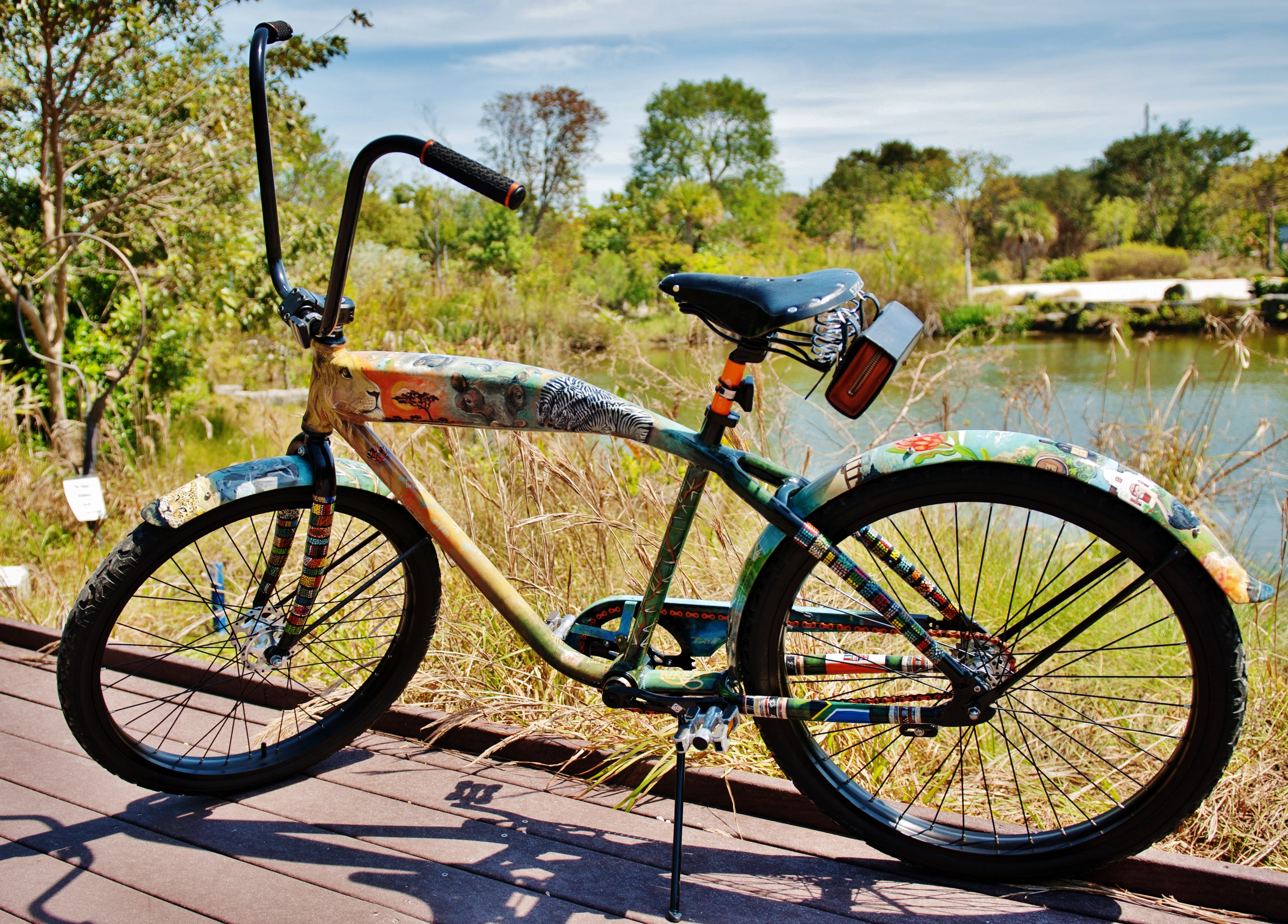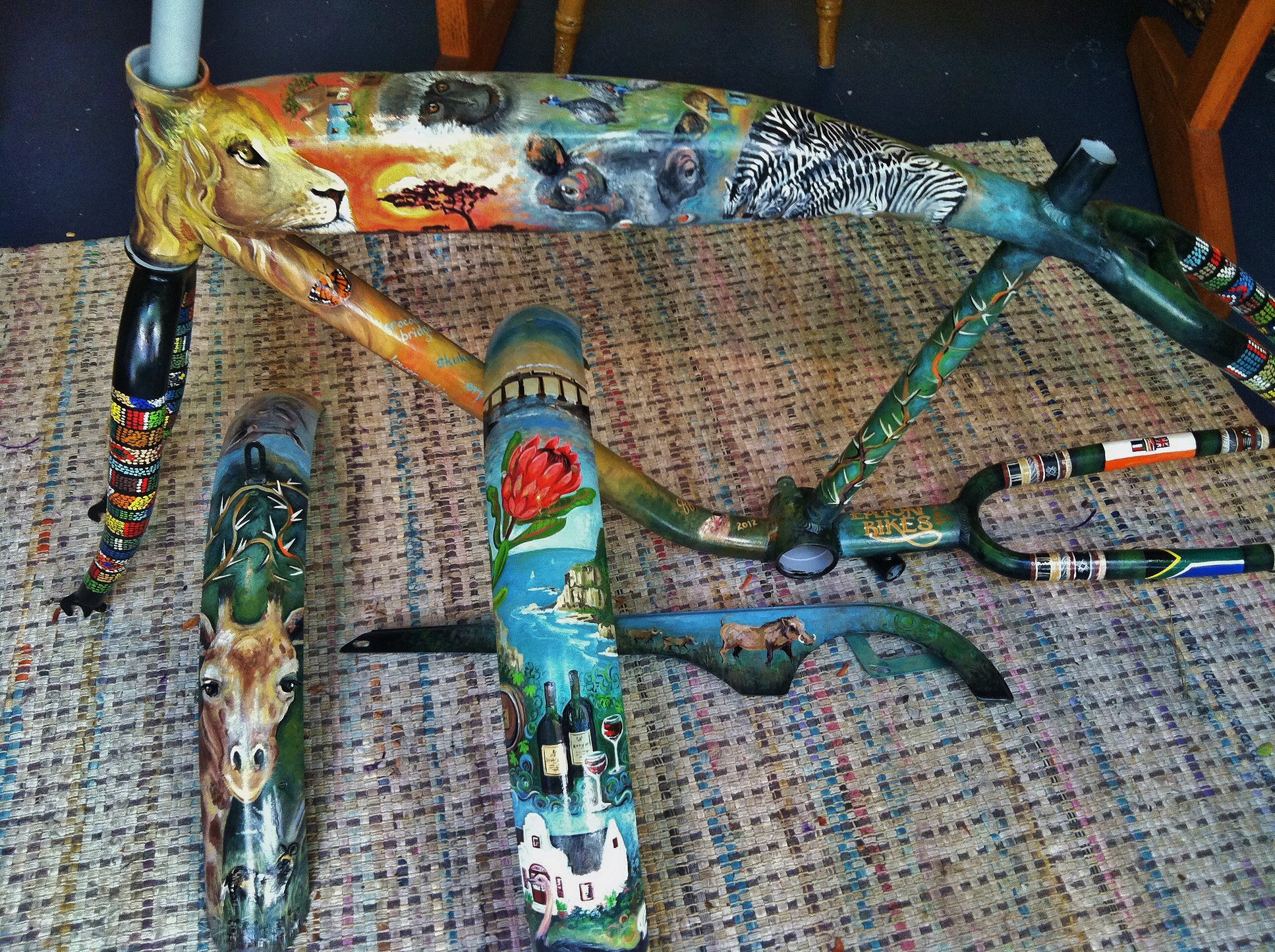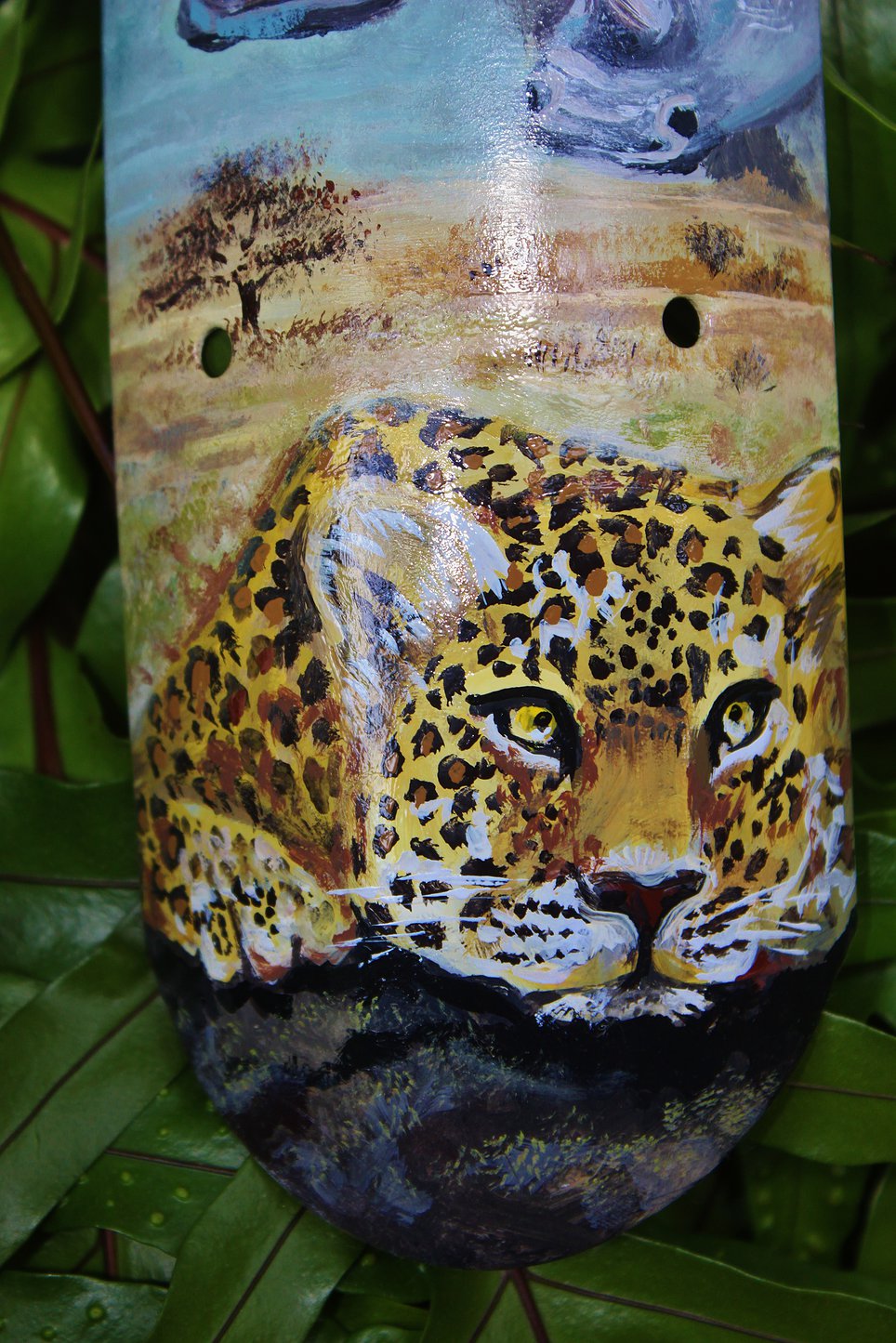 Sunset Key Resort Ice Cream Bike
This bike was commisioned by Sunset Key Resort to provide adult ice cream treats to their guests.